The Mattson Goal is Clear:
To teach executives how to better develop and deliver a clear message that results in the audience being better off than before the delivery.
Mattson Communication Training provides a combination of education, coaching, consulting, and training in the different aspects of Public Speaking:
Speaking One to Many
Facilitating Company Meetings
Speaking up at Company Meetings
Speaking up at Association Meetings or Conferences
Speaking well in Personal Interviews (in house or public)
Speaking well in Media Interviews
Selling to Groups
Informing the Public
Informing Workers
Raising Money
Panel Presentations
Facilitating Discussions
Facilitating Town Halls
Facilitating Training
Our difference is Rod Mattson—a student and teacher of public speaking. The best teachers aren't the natural stars, they have to work and study harder just to get on the team, stage, or screen. Teachers like Rod Mattson are more skillful at transferring their learned knowledge to the right people to help make them stars or more importantly, be effective.
In our case, we teach the least developed skills of all speakers—forming a clear message and understanding the audience. We work one-on-one with executives; however, we also offer workshops for managers.
Can Mattson Help You?
Are you good with people one-on-one; but, when asked to speak in front of a group, your communication skills seem to disappear? Does your self-confidence go down and you feel people see you as incompetent?
Did you have a bad experience public speaking so now you avoid all speaking opportunities with more zeal and creativity than you use in other aspects of doing your work well? Is the anxiety you experience thinking about giving a presentation so great that you don't believe the possible rewards to you by public speaking are worth the pain and anxiety you will suffer for weeks, days, and minutes before the presentation?
We would all like to achieve some of the following:
Land a better job
Make more money
Earn a promotion
Increase self-confidence
Increase sales
Develop strong leadership ability
Work better as a team
Lead a team
Motivate team members
Think on your feet in front of an audience
Gain recognition
Earn better grades
Strong public speaking skills are necessary to achieve any of these goals.
You will learn the best practices for delivering presentations right here on this site. Stop looking for secrets or magic pills to instantly become a great public speaker; they don't exist. However, over time, you can learn to use your own unique personality to develop and apply strong public speaking skills confidently in any situation.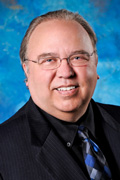 ROD MATTSON
I am a teacher. My passion is teaching Public Speaking. Depending on the situation, I can also be a coach, a consultant, or a trainer. However, I am primarily a teacher.
Being a teacher is what separates me from most. Lots of excellent people are coaches, consultants, and trainers. I help fill a large shortage of teachers in the business and organizational arena. Most teachers stay in academia. I have a foot in both.
My unique business background combined with my ongoing studies and teaching provides an excellent resource for executives interested in improving their message transfer skills to specific audiences.
The following are my credentials:
CEO
Mattson Communication Training
2006–Present
Professor of Communication Studies, Adjunct
Green River Community College
1999-Present
Lecturer, Business Communication, Adjunct
University of Washington – Tacoma
2012-Present
M.S. Communication Studies
Eastern Washington University
1998
B.S. Organizational Communication
Eastern Washington University
1997
Business and Volunteer Experience
Sales, Sales management, Store management, Volunteer
1971-Present
(Complete CV or resume available upon request)
The Mattson Philosophy on Training
We are a principled driven organization in the field of public speaking. We operate with the strong conviction that understanding and applying public speaking principles is the key to effective communication. Effective communication is a skill that can be learned and continuously improved by everyone.